Testimonials From Our Clients
Please find below testimonials from some of our clients.
Testimonial - House Alteration
To whom it may concern

I recently undertook a major home renovation project and employed Tony Mallon as my builder to assist with this. The work undertaken by Tony included replacing the existing exterior cladding with Marley Palliside, the installation of new double glazed windows and doors, structural alterations to the interior of the building, the replacement of our existing roof with coloursteel and an extension to the rear of my home.

During the renovation process, I found Tony to be honest, reliable and trustworthy and the work completed by him was of a very high standard. He was always ready to listen to my ideas and was able to make relevant suggestions when required. I am very satisfied with the work undertaken by Tony and my wife and I are thoroughly enjoying living in our upgraded home.

I would have no hesitation in recommending Tony as a trustworthy and competent builder.
Testimonial - House Extension/Restructuring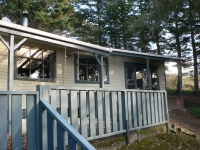 To whom it may concern,

Tony Mallon built a garage for us in August 2005, and then worked for us again from Febuary 2006 till April 2006 building an addition to our house and restructuring the existing dwelling.

We found Tony's workmanship and communication to be exceptional. He was safety conscious and very easy to deal with - friendly and easy going. He finished jobs within the expected timeframe and also within the price originally quoted.

We would have no hesitation in asking Tony to work here again and have recommended him to others.
Testimonial - New Home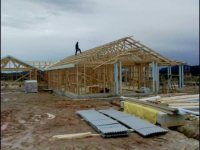 Mallon Builders built our new home in 2007. We found them to be very organised, tidy and trustworthy builders to have on site.

We were always kept in the picture as to what stage the house was at and what was going to happen next.

We highly recommend Mallon Builders to anyone who needs something built to high standards.